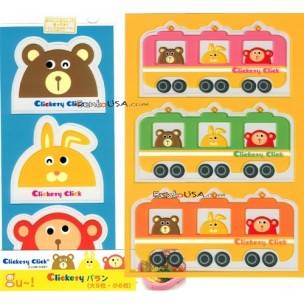 Japanese Bento Accessory Food Separator Sheet n Decoration Mold
30 other products in the same category:
Customers who bought this product also bought...
Japanese Bento Food Separator Sheet
Seasoning Powder Mold


This is another accessory for your lunch box or bento box. It contains total of 15 pieces (9 big and 6 small pieces) of cute plastic sheets to separate the section of your bento box so that the food will not mix with one another. This food separator sheet set is designed using 3 animal characters, Bear, Rabbit, and Monkey.

In addition, the frame of this sheet can be used as the decoration mold for seasoning powder (furikake) on your food. Each sheet after removing the shape from the frame the frame can be used as a mold.

Each Food Separator's Approximate Size:
- Big size: 3.75 inches x 2.85 inches
- Small size: 1.75 inches x 2.15 inches

Microwave OK (for warming)
Maximum Temperature Allowed = 140 degrees Celsius or 284 degrees Fahrenheit
Minimum Temperature Allowed = -20 degrees Celsius or -4 degrees Fahrenheit

Made in Japan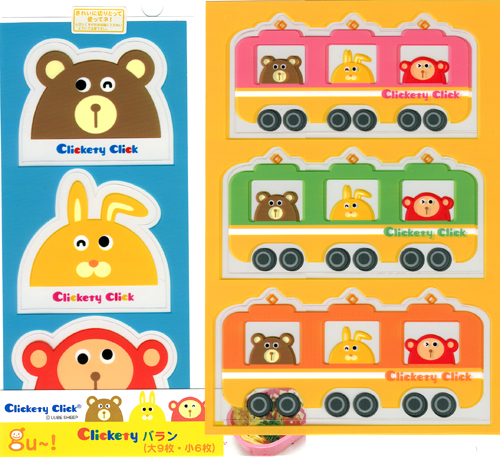 No customer comments for the moment.
Only registered users can post a new comment.