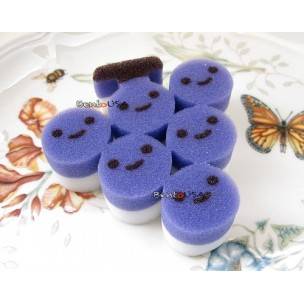 Japanese Kitchen Melamine Sponge - Magic Sponge - Cleaning Eraser
30 other products in the same category:
Customers who bought this product also bought...
Japanese Kitchen Melamine Sponge - Magic Sponge
- Remove stain using only water

Melamine Sponge is widely used in Japan to clean stain in kitchen. This melamine sponge is also known as magic sponge, because it cleans using only water, no detergent needed. It is best used on glass, uncoated mirror, ceramic, stainless steel, and non-greasy plastic. Use only a small piece to clean one spot, disposable after used.
If you have a problem cleaning greasy staineless steel, this is the best sponge to help clean without any chemical, just simply rub the stain with lightly wet sponge. If it is heavy stain, rub over and over.
This set includes melamine sponge (white bottom part) and soft sponge (purple top part), in cute grape shape.
How to use
1. Lightly wet sponge
2. Lightly rub white-part sponge across set in dirt and grime.
Do not use the colored side.
3. Rinse item with water and towel dry
1 Grape Size:
About 1.25 inch in diameter x 1 inch deep (x 6 Pcs Banana)
Material - Melamine foam, Polyurethane
Max Temp Limit: approx. 90 C or 194 F

Imported from Japan
Made in China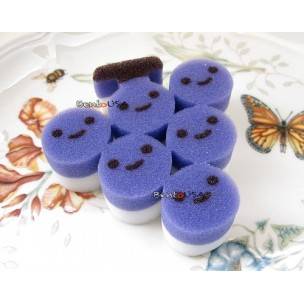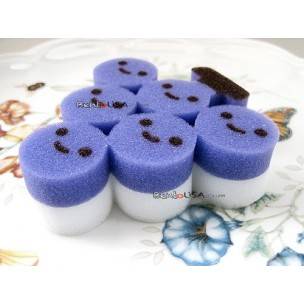 No customer comments for the moment.
Only registered users can post a new comment.