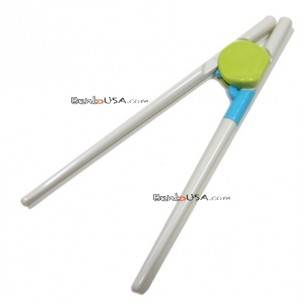 Japanese Assisted Chopsticks great for Kids
30 other products in the same category:
Customers who bought this product also bought...
Japanese Assisted Opening Chopsticks Great for Kids
This Assisted Chopsticks is Great for someone who is learning to use Chopsticks. This Chopstick works great for kids or young adults to learn to use Chopsticks.
The Chopstick features a spring like action when squeezing the Chopsticks togather they will auto expand without the need to know how to use Chopsticks anyone is a Pro. The Chopsticks are 6.5 inch long.
Size - 6.5 inches long
Great for kids from 2 years old
Material
- Main body - ABS
- Other part - Silicone, Polypropylene
Imported from Japan
Made in China
No customer comments for the moment.
Only registered users can post a new comment.