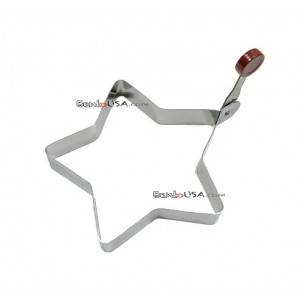 Japanese Bento Accessories PanCake and Fried Egg Maker Star
30 other products in the same category:
Customers who bought this product also bought...
Japanese Bento PanCake and Fried Egg Maker Star


This is another bento accessories that will make your bento or lunch adorable. This egg mold helps you create a star shaped eggs, or pancakes. The mold has a handle to help creating cute star shape foods.

This is for use on the cooking pan, making a 3.5 inch wide, star shape.
Material
- Stainless Steel, Phenol Resin (Food safe plastic), Aluminum
Made in Japan
No customer comments for the moment.
Only registered users can post a new comment.