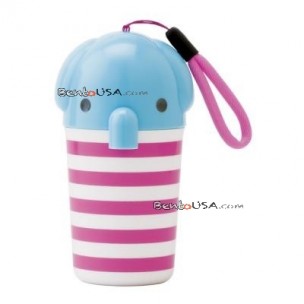 Portable Bento Oshibori Case Elephant
30 other products in the same category:
Customers who bought this product also bought...
Japanese Portable Bento Oshibori Hand Towel Elephant Case
This is an elephant case for a hand towel. (Hand towel is not included) It is super adorable, take this elephant anywhere, office, school, or on a picnic. This set includes one plastic elephant case. Just twist to open the case.
Bee Case Size 2.25 inch wide in diameter, 3.5 inch high
Material - PP, ABS,
Imported from Japan
Made in China
No customer comments for the moment.
Only registered users can post a new comment.