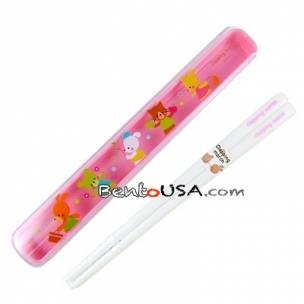 Japanese Bento Chopsticks with Case Pink
30 other products in the same category:
Customers who bought this product also bought...
Japanese Bento Chopsticks with Case - Animal
This is a pair of chopsticks and a matching case, cute animal design. The matching case is simple and convenient to use. The chopsticks case helps protect your chopsticks and keep them clean.
Chopsticks Size: about 18 cm or 7.09 inches long
Material: Chopsticks - Styrol
Material: Case - Styrol
Imported from Japan
Made in China
Matching bento boxes are available for sale separately.
No customer comments for the moment.
Only registered users can post a new comment.