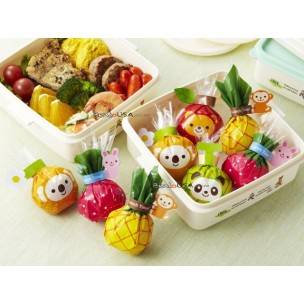 Japanese Bento Plastic Rice Ball Wrap
30 other products in the same category:
Customers who bought this product also bought...
Japanese Bento Plastic Rice Ball Omusubi Wrap
Dress your Rice ball up with fun cute wraps that help keep your rice ball from falling apart. Not only you can uses rice but you can put round frute or other round food that you want to dress up. This set comes with 15 sheets with a total of 5 designs 3 sheets each, with a cute little twist tie to go with it. This set is sure to make any plan round food become a fun center of your bento box.
Imported from Japan
Made in China
No customer comments for the moment.
Only registered users can post a new comment.