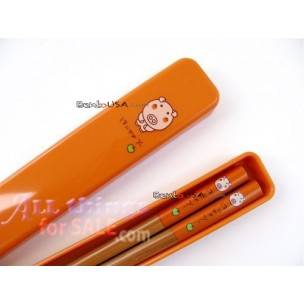 Japanese Bento Chopsticks with Case Orange
30 other products in the same category:
Customers who bought this product also bought...
Japanese Bento Chopsticks with Case Orange

This is a pair of chopsticks and a matching case in a "cute animal" series. This item is designed using a cute orange pig character. The matching case is simple and convenient to use. The chopsticks case pulls out and slides in securely to protect your adorable chopsticks and keep them clean.

Chopsticks Size: about 18 cm or 7 inches long
Material: Chopsticks - Bamboo, Case - Polyester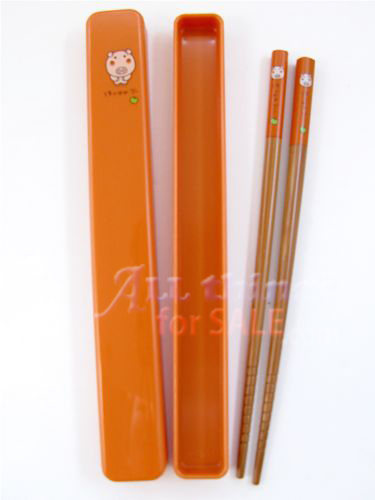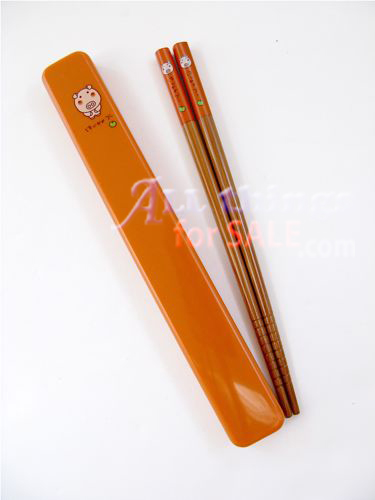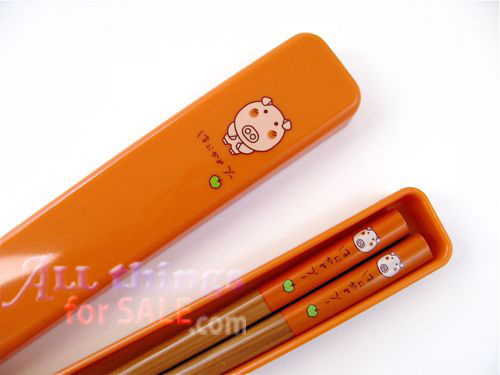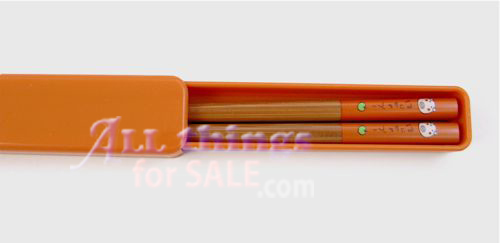 From
Title
Comment
07/23/2010 Xyanne B.
I've owned these for a few months now. They've become my favorite chopsticks & could very well be my favorite bento accessory. They're so very adorable, but not cutesy to the point where they aren't classy & elegant. I was surprised how much I also loved the sliding case vs. the regular snap closure cases for chopsticks that you find most of the time. Maybe it's because there's not much of a chance that the case will break, or maybe the simplicity of it all makes this case feel even more elegant than it would have been otherwise. The colors are gorgeous! I'm usually not much for the color orange, but these chopsticks sometimes make me want to change my favorite colors to orange & brown. & I absolutely LOVE piggies! So, if any of you out there are considering buying these, I highly recommend them! You won't regret it in the least. Thanks so very much for providing these chopsticks; you've made my meals all that much more fun & enjoyable. :)

-xyanne
Only registered users can post a new comment.