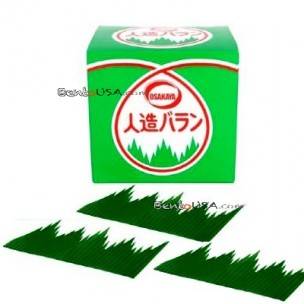 Japanese Bento Food Separator Sheet Authentic Baran 1000 pcs
30 other products in the same category:
Customers who bought this product also bought...
Japanese Bento Food Separator Set Authentic Baran 1000 Sheet with Container
This is another accessory for your lunch box or bento. It contains total of 1000 pieces of authentic green sheet or "baran" plastic food sheets to separate the section of your bento so that the food will not mix with one another, also great for sushi decoration.
Each baran Size 3 x 1.75 inches
Material - PE (Food safe plastic)

Imported from Japan.
osakaya, Osaka ya, osaka japan

No customer comments for the moment.
Only registered users can post a new comment.