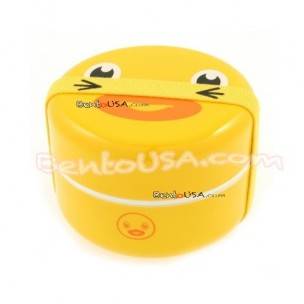 Japanese Bento Box 2 tier Lunch Box with Strap Duck Face -Round
30 other products in the same category:
Customers who bought this product also bought...
Japanese Bento Box 2 tier Lunch Box with Strap Duck Face
This is a two-tiered bento box with cute pink pig shaped face, with bento strap, made in Japan, great for young kids and smaller portion control.
The Bento box has two tiers, round shape. It includes two stacked compartments stacked separated by fitted plastic lid, great for separating two small different dishes. This adorable bento box is made of food-safe plastic, durable, attractive and easy to clean. The top and bottom compartments are dishwasher and microwave safe without lid; inner lid is not microwave safe and should be hand washed.pa
It also includes elastic strap or band for secure transport and make our cute face even more adorable. The bento strap has an cute print that can be placed above the duck's eyes.
This bento box or lunch box set includes
- Two tier bento lunch box
- Bento Belt or Strap
Size - Bento Lunch Box -4.4 x 4.4 x 3.1 inches
Imported from Japan
Made in Japan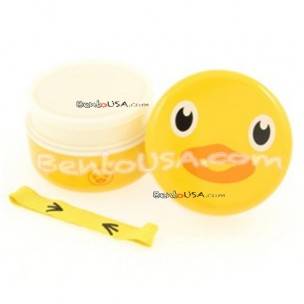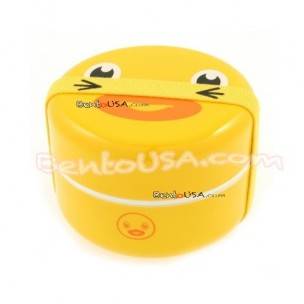 No customer comments for the moment.
Only registered users can post a new comment.