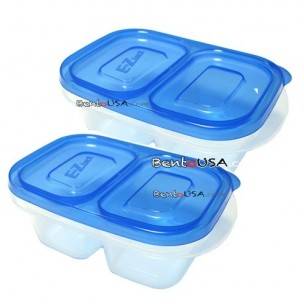 EZ Container Lunch Snack Box Rectangular pack of 3 - Small
30 other products in the same category:
Customers who bought this product also bought...
EZ Lock Container Lunch Snack Box Rectangular pack of 3 - Small
- 260 ml each (total of 780 ml)
This set includes 3 small containers and 3 small lids of EZ lock containers. The containers has 2 compartments to separate your food (This set includes 3 containers, making total of 6 compartments, when used together). The bento lunch container is safe for refrigerator, microwave, dishwasher, and freezer.
Features
- Anti Microbial Capability with Ag+ feature ("Silver Ion (Ag+)" materials approved by SIAA(Society of Industrial technology for Antimicrobial Articles, Japan) have been applied to enhance anti-microbial capability.)
- Easy to handle. Easy storage, each container is stackable on top of each other.
- Anti slip design with delicate abrasion (at the bottom of the container)
- Grooved design at bottom improves heat transfer in microwave
- Crystal clear base for excellent transparency
- Features metric measurement
- Strong enough to withstand 50kg (110 lbs)
Size and Capacity
Each lunch snack box's overall size - 5.7 x 3.65 x 1.95 inches
Compartment capacities 130 ml each compartment (260 ml each container)
This set comes with 3 containers (total of 720 ml)
Material - Polypropylene (PP)
Made in Vietnam
locknlock lock lock lock & lock ez lock
No customer comments for the moment.
Only registered users can post a new comment.