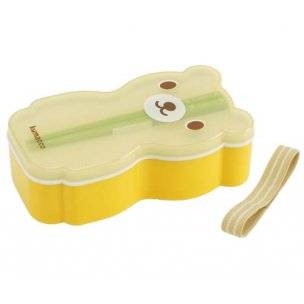 Japanese Bento Lunch Box Set Bear with Chopsticks
30 other products in the same category:
Customers who bought this product also bought...
JAPANESE BENTO LUNCH BOX SET BEAR
This bear die-cut shaped bento is fun and cute. This Bento features 400ml microwave safe and comes with a pair of chopsticks, strap and a removable dish (cup type) divider designed to fit snug in the Bento box. (also work as food cup for other containers) Chopsticks are design to fit on the top lid of the lunch box creating a simple and neat design.
Overall size Size: Bento: 6.6× 3.46 x 2.04 inch diameter
Overall capacity - 400ml
Made Form : AS/PP/ABS
Cleaning: Hand Wash
Imported From: Japan
Made in China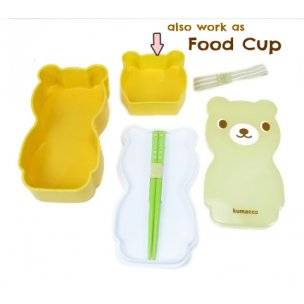 The image below shows how the food divider (cup) fits in a larger container. This item includes the animal bento box set with chopsticks and divider cup, it does not include a larger container. A larger container is sold separately.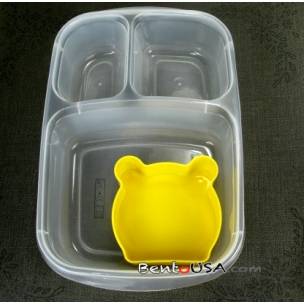 Matching items (sold separately)
No customer comments for the moment.
Only registered users can post a new comment.