30 other products in the same category:
Customers who bought this product also bought...
Microwavable Bento Silicone Food Cup Rabbit Dog Chick 6 pcs

This deluxe Silicon Food Cup set includes, total of 6 pieces, of rabbit, dog, chick food cups (2 cups each) (pink, light brown, and yellow colors), dishwasher and microwave safe. The silicone food cups are reusable and washable. They help keep your food separated in your bento or lunch box. The orange food cup measures about 2 to 2.75 inch wide and 0.85 inch deep. You can use to fill up with all sort of side dishes. These cute silicone food cups are not great for bento lunch decoration, but also a party meal.

Easy to Use,
Microwave, Dishwasher OK
Refrigerator OK
Size
- Rabbit shaped bento cup - 2.75 inch wide x 2 inch tall x 0.85 inch deep (measuring with animal head)
- Dog shaped bento cup - 2.5 inch wide x 2 inch tall x 0.85 inch deep (measureing with animal head)
- Chick shaped bento cup - 2.25 inch wide x 2.6 inch tall x0.85 inch deep (measuing with animal head)

Heatproof Temperature 446 degrees Fahrenheit or 230 degrees Celsius
Minimum temperature allowed 14 degrees Fahrenheit or -10 degrees Celsius
Material - Silicone
Imported from Japan
Made in China
This item includes 6 pieces of animal head food cup, does Not include food nor bento box.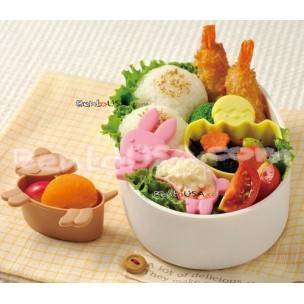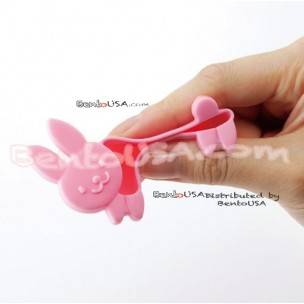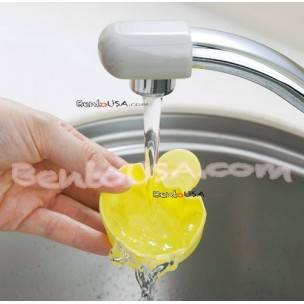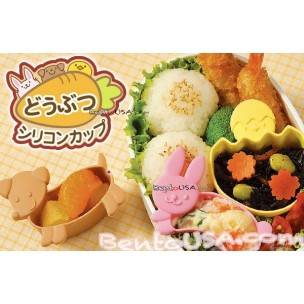 No customer comments for the moment.
Only registered users can post a new comment.