30 other products in the same category:
Customers who bought this product also bought...
Japanese Bento Silicone Cooking Mold Deluxe set with Turner

This silicone mold is made of high-grade thick silicone (total of 3 shapes and 1 turner) which helps you create 2 different fun shapes for thin pan cake, sunny side-up egg, used as egg mold for omelet. The long rectangle shape silicone mold helps create Japanese tamagoyaki or cake roll. The turner which is specialy designed to fit the rectangle shape, make it easy to roll tamagoyaki/cake nicely. This can be used directly on the cooking pan. This set does Not include a cooking pan
Size
- Rectangle tamagoyaki silicone ring - 7.67 inch long x 3.35 inch wide x 0.4 inch thick
For use with pan of 10.20 inches or wider.
- Heart silicone mold - 6.10 inch long x 5.12 inch wide x 0.4 inch thick
- Star silicone mold - 5.5 inch x 5.5 inch wide x 0.4 inch thick
- Small Turner - 7.67 inch long

Microwave OK
Heatproof Temperature 446 degrees Fahrenheit or 230 degrees Celsius (Silicone ring)
Heatproof Temperature 392 degrees Fahrenheit or 200 degrees Celsius (Turner)

This item includes 3 pieces of silicone molds and 1 turner. This item DOES NOT include food, bento box, cooking pan.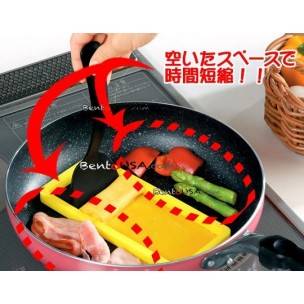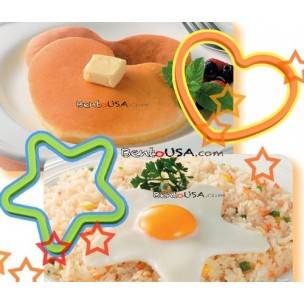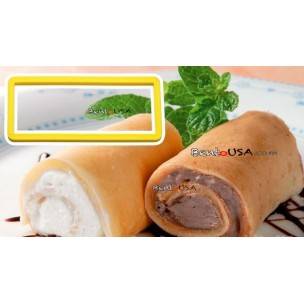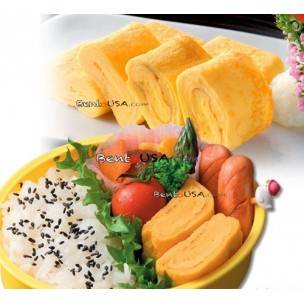 No customer comments for the moment.
Only registered users can post a new comment.