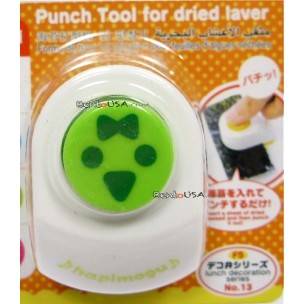 Japanese Bento Decoration Seaweed Cutter Nori Puncher
30 other products in the same category:
Customers who bought this product also bought...
Japanese Bento Decoration Nori Puncher
Seaweed Cutter Happy Face with Bow


This is another accessory for your lunch box or bento. You can now cut your nori or seaweed to be a happy smile face to show how wonderful and cute your food is. This is very fun for your bento decoration.
Imported from Japan
Made in China
No customer comments for the moment.
Only registered users can post a new comment.