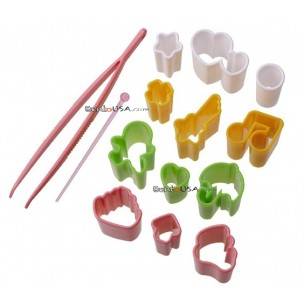 Japanese Bento Decoration Ham Cheese Cutter Fun Set 14 pcs
30 other products in the same category:
Customers who bought this product also bought...
Japanese Bento Decoration Ham Cheese Cutter Set Fun 14pcs
This Cutters set helps create cute fun shapes for your bento box decoration. They can also be used to cut Ham, Cheese, Cookies or other similar thin sliced piece of food or vegetable. This cutter set can create person, umbrella, ship, rabbit, pointer, heart, music note, cross, star, circle, and more

This item includes 12 pieces of cute cutters and 1 pick, 1 tweezer that helps take the cut-off food out of the cutter.
All cutter is about 1.1 inch deep, making it easier to hold and use.
Approximate Width for each cutter.

- Person, Umbrella shaped cutter (0.85 inch tall 0.75 inch wide)
- Rabbit, Music note, Ship shaped cutter (0.75 inch tall 0.80 inch wide)
- Star, Cross, Small Heart, Circle, Pointer shaped cutter (0.50 inch wide)
- and more
- Pick (2.50 inches long)
- Tweezer (4.40 inches long)
Material - PS (Food Safe Plastic)

Imported from Japan
Made in Japan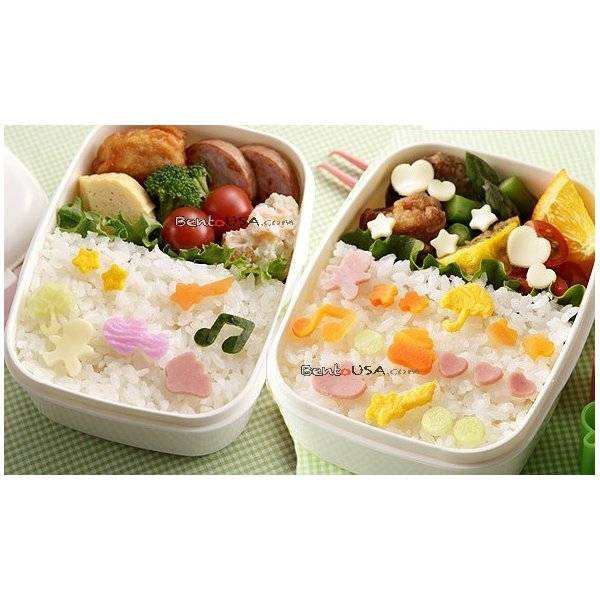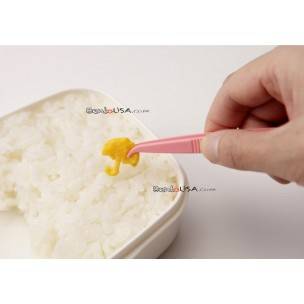 No customer comments for the moment.
Only registered users can post a new comment.