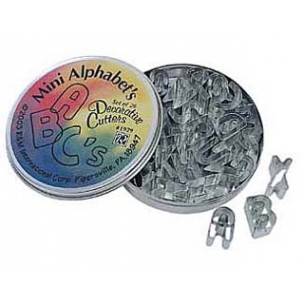 Bento Ham Cheese Cookie Cutter Alphabet and Case
30 other products in the same category:
Customers who bought this product also bought...
Bento Decorative Ham Cheese Cookie Cutter Alphabet and Case
This alpahbet cutter set can be used to cut Ham, Cheese, Cookie. This is great decoration for your bento lunch, your salad, or your cake. Now you can cut out, create a word and put it on the top of your yummy food, for example, LOVE, MERRY CHRISTMAS, HAPPY NEW YEAR, or even your name. Use your great imagination! Enjoy!

26 letters cutter included with a round shape case. All letters are made of tinplate steel sized 1". Packaged in a gift tin. 1" x 3/4" Deep.
Tip - Use toothpick for help

Material - Tinplate Steel

Made in China
No customer comments for the moment.
Only registered users can post a new comment.