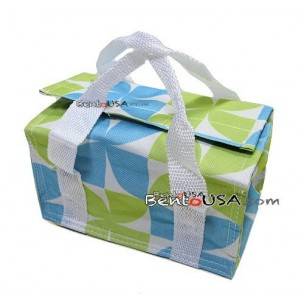 Japanese Bento Bag Insulated Lunch Bag for Bento Box - Blue
30 other products in the same category:
Customers who bought this product also bought...

Japanese Bento Accessories Insulated Bento Lunch Bag - Blue and green

This Insulated Bento Lunch Bag is Aluminum Coated which helps keep temperature of your food stay longer. This bento bag has a built-in handle to make carrying convenient. The bag feature is very adorable look that help brighten your lunch or picnic. This bag fits our URARA Japanese bento box series perfectly, or small one tier bento box with accessories. (See size information for detail)
Color - Blue/Green with White Handle (Velcro Design)
Bento Lunch Bag Size (measure without handle):
About 7.00 inches long
About 3.60 inches wide
About 4.00 inches high
Material - Polyester, Aluminum Coated, Polyethylene, Nylon

Imported from Japan
Made in China
This item includes one bento lunch bag, but does not include a bento box. Below image shows that small one tier bento box and a utensil set can fit in this bag. (See size information for more detail)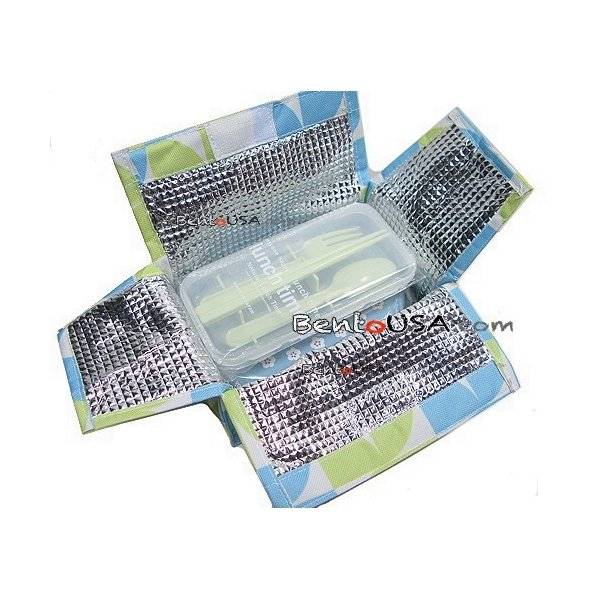 No customer comments for the moment.
Only registered users can post a new comment.