Created by CuteZcute

Let's make an "OMG~..SO CUTE" sealed sandwich. Here is how I made it, I made 4 sandwiches; Panda, Cat, Frog and Pig.
What you need:
1. Bread (soft bread is the best)
2. CuteZcute sandwich cutter
3. Pocket Sandwich Maker
How to make:
1. Use CuteZcute sandwich cutter to make the adorable animal face on a slice of bread. Push down firmly and rock back and forth to cut.
Tip: Try to cut the animal face in the middle of the bread
Tip: If the bread is not soft enough, try warm it up in microwave or stove top for 5-8 seconds with damp paper towel
Tip: Use the "Panda Assistant (Poking) Tool" to take out the small cut-outs if needed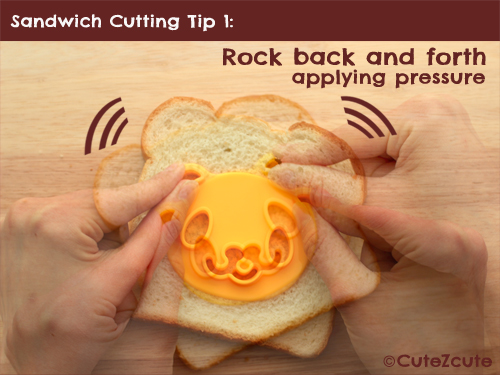 Continue Reading »