Making Japanese food at home can sometimes be intimidating but with Ochikeron, she makes it simple and a lot of fun.  Ochikeron, a Youtube Guru, shows a wide range of yummy food creations ranging from Bento, dinners to Japanese desserts. All of her recipes are simple to follow and easy to do. We have been a big fan of  Ochikeron for a long time. She is such a cute anime happy personality with a passion for teaching the world how to cook yummy Japanese food.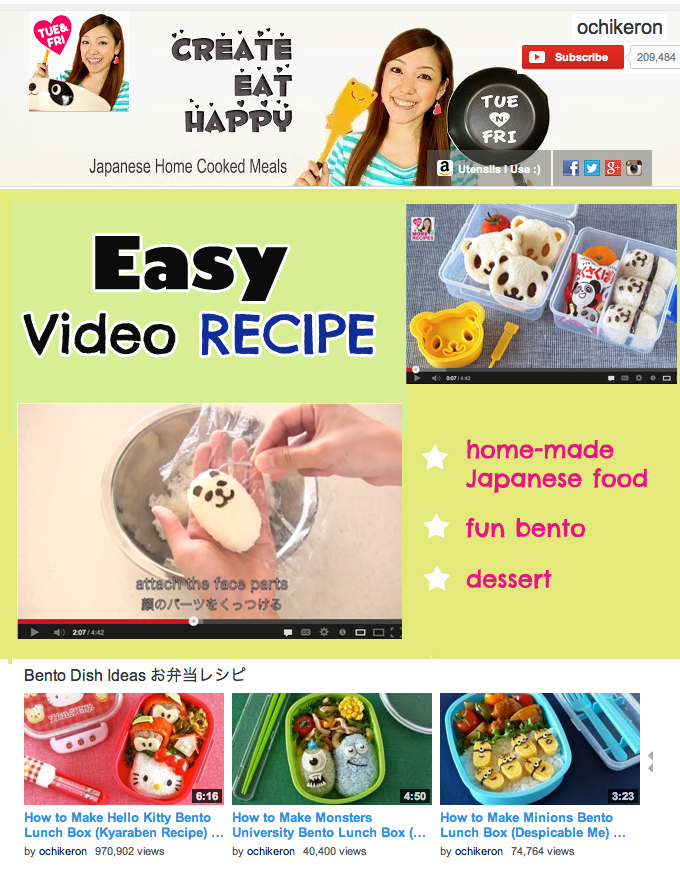 Hurry over to Ochikeron Youtube Channel as we have teamed up with her to celebrate her 200,000 subscribers !!! with a fun little giveaway. Make sure that you take check out her videos and enter to win her Giveaway here.
♥FOLLOW OCHIKERON HERE♥
https://www.facebook.com/ochikeron
https://plus.google.com/1119262344941…
http://twitter.com/ochikeron
http://instagram.com/ochikeron/
Tools used in this video.