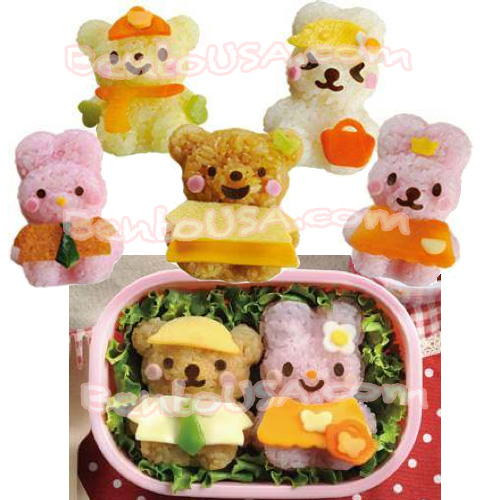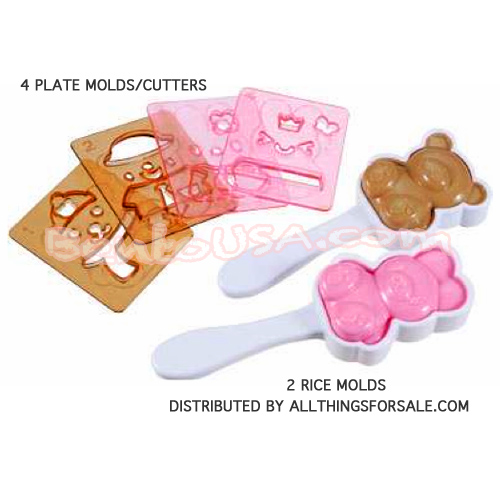 Making a charming bento critter is quite easy if you have the right tools.  Here's  step-by-step instructions of how you can make a "dressed-up"  character bento of  "Bear " and  "Rabbit" using this wonderful decorative bento set.

Step 1 : Start with the character mold face down and fill  the rice mold slightly higher than the edge of mold.
Optional : You can add color to your rice using food coloring such as this example of a pink rabbit.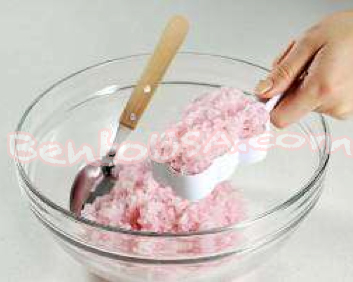 Step 2 :  Next, cover the rice with the character mold backing and press down to make firm.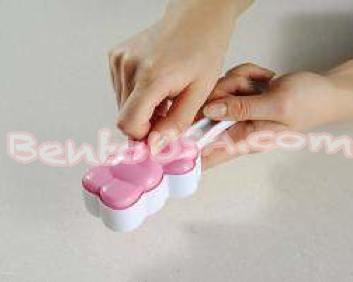 Step 3 : Flip the rice mold with face of the animal on top and release the rice ball from the mold onto a cutting board.  You're now ready to "dress-up" your character using the plate molds to cut different shapes and add on top of rice.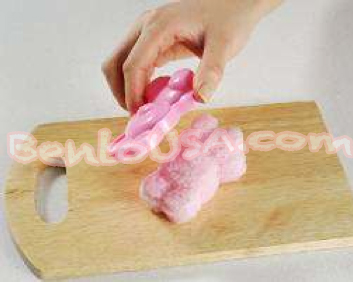 Step 4 : For making the decorative add-ons here are some food suggestions;  thin-sliced ham or cheese, carrot, green pepper, konbu (edible kelp) , konnyaku,  an egg sheet or even fruit leather. Cut out the exact outfit design you like from any of the plate cutter molds provided.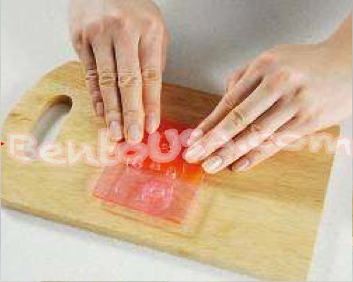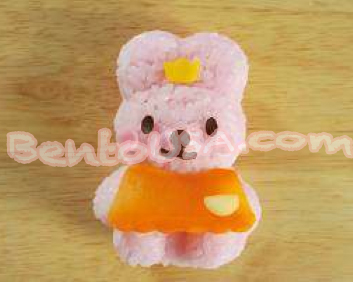 Step 5 : Mix and match the add-on designs and different faces (eyes, nose, mouth) from any of the plates.  You can cut using smaller pieces of foods from either the bear or rabbit cutters to make the characters either boy or girl critters. The set includes add-ons such as crown, flower, purse, skirt, hat, neck scarf, and necktie.  Just use your imagination to accessorize as you like.
Suggestion – Create a happy family of Dad, Mom, Sister, Brother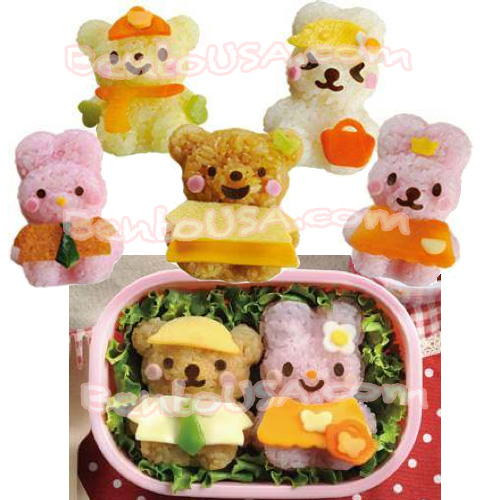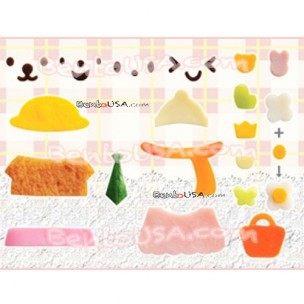 Thank you for like-ing this post. (^_^)