Customers who bought this product also bought...
High Quality Microwavable Airtight 2pcs Bento Lunch Boxes with Lunch Bag, Bottle - Lovely Blue-Green
This is a high quality Bento lunch Box Set. The bento box is well designed, great for kids, men to seniors. This set includes 2 bento lunch boxes (Total of 700 ml), 1 insulated bento lunch bag, 1 bottle. The bento box features silicone air tight clasps to keep the bento perfectly close and keep food fresh. It also comes with the bento box divider to create the portions of your food. The bento box is microwave safe, dishwasher safe, and freezer safe. This set also includes an elegant, sturdy insulated bento bag that help keep temperature of your food longer, making a great meal for you and your family. All items in this set fit in the bag perfectly and securely.
This set includes
- 2 High Quality and Sturdy Bento Lunch Boxes which includes
one large compartment bento lunch box (350 ml) (Size- 6.50 x 3 x 1.75 inches), and
one bento lunch box with 2 fixed dividers (350 ml) (Size- 6.50 x 3 x 1.75 inches)
- 1 Thermal Insulated Bento Lunch Bag
Hand Washable (Size - 6.25 x 7.4 x 3.8 inches)
- 1 Water Bottle and Lid - Lid can be used as cup for drinking water
BPA Free, 300 ml, 10 oz
Bento Lunch Box Feature
- Durable and Sturdy high quality plastic bento lunch box
- Each box has 6 locks to secure the storage
- Easy to Use with full perimeter locking action, which is very quick and easy, even for kids to seniors (5-75 years old)
- Absolutely air tight with Silicone feature
- Liquid Tight
- Stackable
- Perfect Seal (the precious food you keep inside will remain fresher a lot longer)
- Freezer Safe
- Microwave Safe for reheating purpose It is microwavable straight from the freezer.
- Dishwasher Safe (Do not use waterbottle in dishwasher and microwave)
- Built-in Food Divider in one bento box
- Made in Korea
Bento Lunch Bag Feature
- Thermal Lunch Bag (with insulation) helps keep temperature, warm or cool, for longer
- Sturdy
- Built-in Holder, easy to carry
- Elegant
- Easy to use with 2 Zippers design
- Built-in Storage Space on the top (for spoon, fork, or chopsticks -not included)
- All items in this set fit in the bag perfectly and securely
Material
Bento Lunch Boxes (Food Containers) - Polypropylene (P.P),
Bento Lunch Bag- Polyester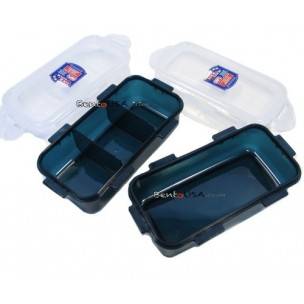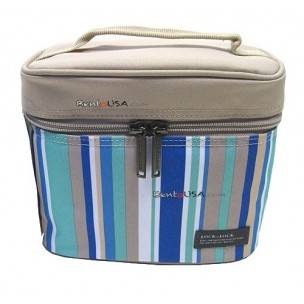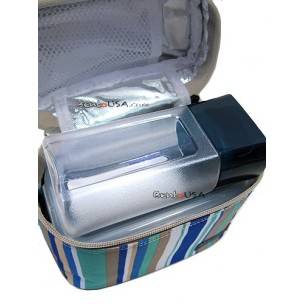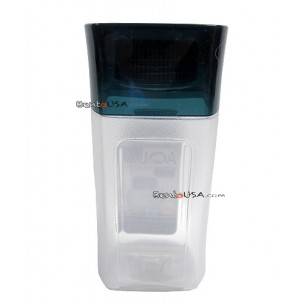 Instruction for Bento Lunch Box
1. When using the microwave, be sure to keep all of the locks of the bento box open.
2. Store food in a container after food has cooled off.
3. After microwaved, be careful especially when you open a container containing hot food to avoid burns.
3. Never store alcohol, benzene, gasoline, oil, or other volatile or flammable chemicals in your containers.
Do not use waterbottle in dishwasher and microwave
Lock & Lock
| From | Title | Comment |
| --- | --- | --- |
| 08/03/2011 Stephanie D. | Love this set! | Bought this grey and blue set for one twin and the red and pink identical set off another site for the other twin since they don't have it here. Can't say enough awesome things about it. Lock & Lock is terrific, but the beverage bottle is a nice extra - the lid can be used as a cup as the bottle has a screw top underneath the cap. Perfect amount of container space for my pre-teen twin girls who have good appetites, and the bags are very stylish! Such a good price too, and extremely fast shipping. Top it off with Google payments and I am very happy with this purchase. |
| 10/29/2010 Sandhya S. | | It's my first time here on your site, I came through anotherlunch. I am a bento newbie and am really thrilled to see so many bento goodies in one place! Love you website!! |
Only registered users can post a new comment.