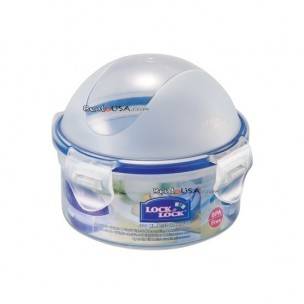 Customers who bought this product also bought...
CupCake Holder
This Dome shaped BPA free container is a great Cupcake holder in bags, Backpacks or even on the counter. This container is Air and watertight and help not only protect your Yummy Cupcake but keep it fresh longer. _This container is also microwave safe so you can also heat up your yummy desert. Who sayd you can't have your cake and eat it two. This Case can also be used to store whole onions.
Dishwasher Safe for easy cleanup
Dimensions - 114mm diameter x 93mm round with dome lid
Mode of: BPA free polypropylene
No customer comments for the moment.
Only registered users can post a new comment.