Customers who bought this product also bought...
Finest Stainless Steel Bento Lunch Box 2 Containers
This is the finest quality stainless steel versatile lunch box or bento box. It is produced and tested for great durabality, using high grade stainless steel material. Metal clasps ensure the stainless steel lid stays on. 100% stainless steel with no paint that can wear off. This set includes 2 containesr to hold and separate your food, great for lunch, picnic, school, office and many more. The smaller container has plastic (PP) fitted lid which can be put in the main container or carry it separately for extra storage.

Overall Size: 4.9" x 6.3" wide x 2.3" tall
3.5 cups
Made in Thailand
by Zebra Head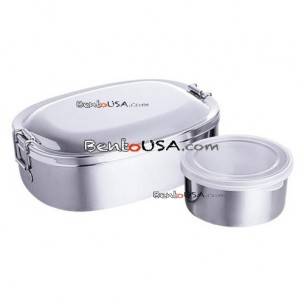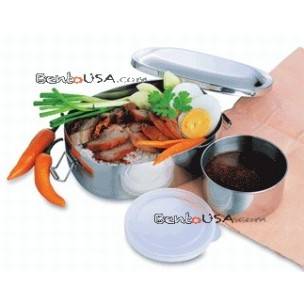 No customer comments for the moment.
Only registered users can post a new comment.