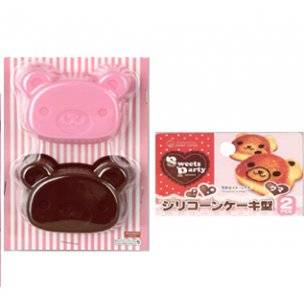 Microwavable Bento Silicone Food Cup Baking Bear 2p
Customers who bought this product also bought...
Microwavable Bento Silicone Food Cup Baking Bear 2p
This item includes 2 pieces of bear silicone food cup, great for baking, side dish and more. This cute food cup is reusable and washable, microwave safe, oven safe, and easy to use. You can use to fill up with all sort of side dishes for your bento lunch decoration. It helps keep your food separated in your bento or lunch box. This food cup is 0.5" deep. (Cup part is about 3.5" wide ) You can also bake your favorite cookie, or use this cup as mold for gelatin desserts as well as ice sculpture to fill in this cute cup.
Reusable Washable
Microwave OK
Oven OK (up to 220 degree Celcius or 428 degree Fahrenheit)
Refrigerator and Freezer OK
Approx Size - 3.5 inch wide x 4 inch long x 0.5 inch deep
Heatproof Temperature 428 degrees Fahrenheit or 220 degrees Celsius
Lowest Temperature allowed -20 degrees Fahrenheit or -4 degrees Celsius
Made in China
Related product (sold separately)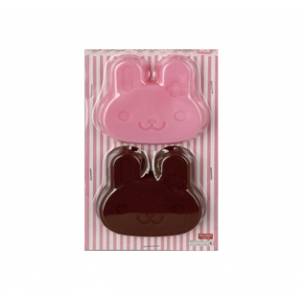 No customer comments for the moment.
Only registered users can post a new comment.