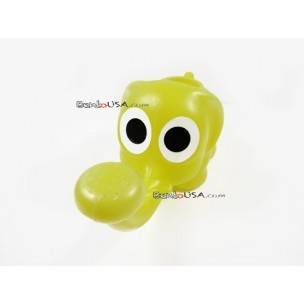 Elephant Flower Watering bucket Yellow
30 other products in the same category:
Customers who bought this product also bought...
They say a Elephant never forgets, well with this Elephant Flower Watering bucket it will help you remember to water your flowers or garden. This Elephant Flower Watering bucket is made up of plastic and is safe to allow kids help water the garden. The
The Watering bucket has two large Eyes that gives this watering bucket a cute touch. The Elephants long nose helps guide the water out with out preventing spills and keeps the flow of water light not to to hurt or damage your flowers.
The watering bucket holds about 4 cups water
This items is imported from Japan and Made in Japan.
No customer comments for the moment.
Only registered users can post a new comment.