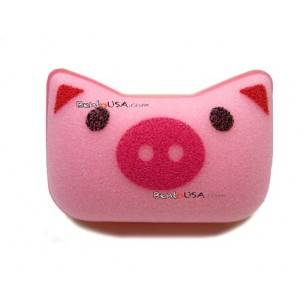 Japanese Kitchen Cute Animal Face Sponge Pink Pig
30 other products in the same category:
Customers who bought this product also bought...
Japanese Kitchen Cute Animal Face Sponge

This is Animal Face Kitchen Sponge, Pink Pig. The sponge is not only cute but soft and help you wash your bento and other dishes with rich bubble. Great use with ceramic, resin processed products and plastic products.


Size: About 5 inch wide x 3.35 inch tall x 1.5 inch deep
Color may be slightly different.
Material - Polyurethane
Max Temp Limit: approx. 90 C or 194 F

Imported from Japan
Made in China
No customer comments for the moment.
Only registered users can post a new comment.