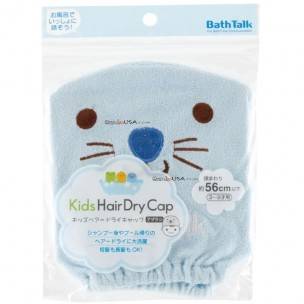 Cute Happy Kids After Shower Dry Cap - Blue
30 other products in the same category:
Customers who bought this product also bought...
Cute Japanese Happy Kids After Shower Dry Cap - Blue
This is Cute Japanese Happy Kids Dry Cap, Animal series, Blue color. Great for drying your hair after shower, or even after playing in a pool. It's always happy bath time when the cute frog accompany you and help keep your head warm. It can also be used to keep your hair up and dry and it is so cute. For age 3 to 9, or adult's head up to 22 inches in diameter.
For head up to 22 inch in diameter
Material thickness - 0. 4 inch
7.8 x 6.22 inches wide (when lay flat)
Material - Cotton 78%, Polyester 22%
Hand wash recommended
Imported from Japan
Made in China
No customer comments for the moment.
Only registered users can post a new comment.