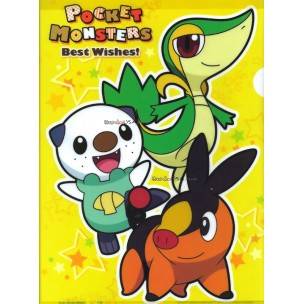 Pocket Monsters Folder
30 other products in the same category:
Customers who bought this product also bought...
This Pocket Monsters Folder can hold A4 paper, it is made form a durable transluent plastic. What better way to go to school or a meeting then bringing Pocket Monsters with you.
This Folder is a Japan release
Made In Japan
No customer comments for the moment.
Only registered users can post a new comment.